Web Series : Must Watch!!Enjoy It!!
In this pandemic, you have to remain in your houses to protect yourself and your family from CoronaVirus.
And that's the challenge and happy moments too.Happy moments because you all have build many memories with your family.Challenge is for overthinkers, so am I.As we remain in our houses our mind is full of many thoughtful things.You all have many problems in your life and thinking about it make you feel like depressed.But we have fight with two people in this pandemic.First with our mind and second one is CoronaVirus.
To indulge our mind in things which we like is a good things people say plants trees but how much and until what time.We want something which never ends and by seeing that we can enjoy and make our mind active.
So, in this blog we will talk about Hollywood Web Series which make your mind sharp and you will get new content to watch.
So, lets begin with the list of Hollywood Web Series:
1.) Black Mirror
IMDB RATING: 8.9/10
So how do I explain this show? Black Mirror is a science fiction English anthology web series which explores the impact and consequences of technology on modern society. Each episode is a new story that deals with a high tech world which has been evolved from current technology and then a story is played through it.
It's one of the most twisted take on the human behavior and each story is unique. The writers of the show create an extraordinary near futuristic world and everyone needs to experience this innovative show.
Personally I would say that watching this show is like sitting on a roller coaster ride and for me, this the best show on Netflix to binge watch.
2.) Narcos
IMDB RATING: 8.8/10
Set and filmed in Colombia, Season 1 & 2 of this American crime drama web series tells the story of drug kingpin Pablo Escobar (played beautifully by Wagner Moura) and how the American narcotics agents captured him. The show is gripping with a tight storyline.
Each episode will draw you in and you won't be able to pause the show. Narcos is one of the best bilingual shows (English and Spanish) out there with captivating performances. It should be on your watch list!
3.) Stranger Things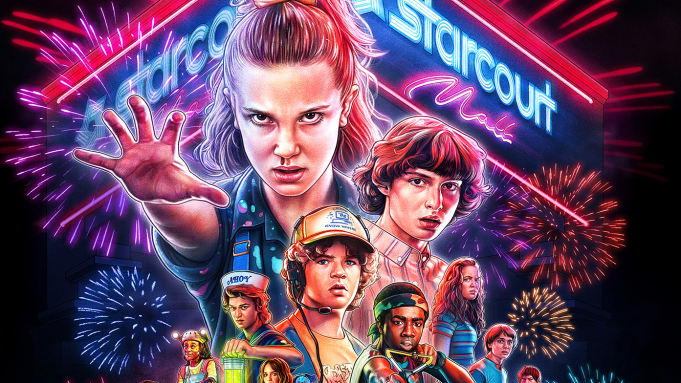 IMDB RATING: 8.9/10
Well as the name suggests, Stranger Things is strange. The show is basically a cult phenomenon. This American fantasy show is about a woman who's in search of her son who suddenly disappears one day. She along with a police officer and her son's friends try to find him but there is also a strange supernatural force in the town, a mysterious small girl and a dark government agency that are a key part to the story.
The show is so different that you will be glued to your seats thinking about what will happen next. Plus the show gives you a complete 80s vibe.
Stranger Things is one of the most popular shows out there and definitely one of the best original shows on Netflix.
4.) Prison Break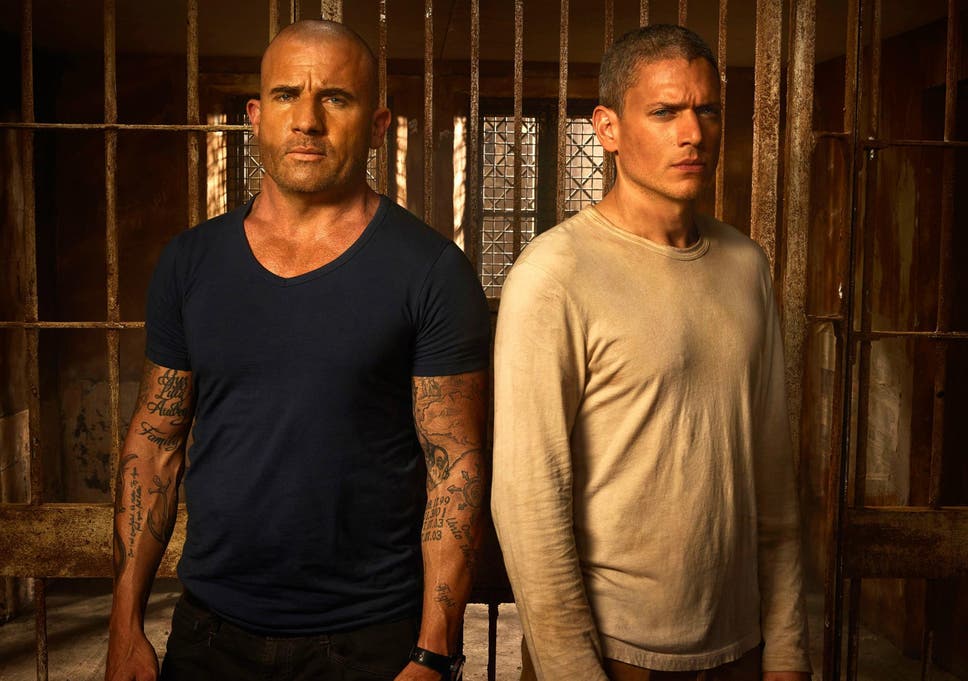 IMDB RATING: 8.3/10
Break Prison to Escape!!Prison Break is an American television serial drama created by Paul Scheuring for Fox. The series revolves around two brothers, Lincoln Burrows (Dominic Purcell) and Michael Scofield(Wentworth Miller).
Due to a political conspiracy, an innocent man is sent to death row and his only hope is his brother, who makes it his mission to deliberately get himself sent to the same prison in order to break the both of them out, from the inside.
5.) Game of Thrones
IMDB RATING: 9.3/10
Game of Thrones is an American fantasy drama television series created by David Benioff and D. B. Weiss
Nine noble families wage war against each other in order to gain control over the mythical land of Westeros. Meanwhile, a force is rising after millenniums and threatens the existence of living men.
6.) The Witcher 
IMDB RATING: 8.2/10
The Witcher is a Polish-American fantasy drama web television series produced by Lauren Schmidt Hissrich. It is based on the book series of the same name by Polish writer Andrzej Sapkowski.
The witcher Geralt, a mutated monster hunter, struggles to find his place in a world in which people often prove more wicked than beasts.
7.) Lucifer
IMDB RATING: 8.2/10
Lucifer is an American urban fantasy television series developed by Tom Kapinos.
So the short story is Lucifer, a demon, returns from hell to reside in Los Angeles and runs a club. He soon gets involved with the local police and assists them in solving tricky criminal cases.
8.) Ozark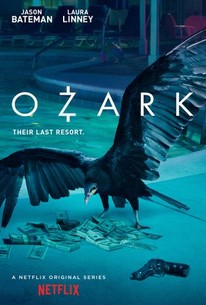 IMDB RATING: 8.4/10
Created by Bill Dubuque ("The Accountant," "The Judge"), this drama series stars Jason Bateman as Marty Byrde, a financial planner who relocates his family from Chicago to a summer resort community in the Ozarks.
With wife Wendy and their two kids in tow, Marty is on the move after a money-laundering scheme goes wrong, forcing him to pay off a substantial debt to a Mexican drug lord in order to keep his family safe.
While the Byrdes' fate hangs in the balance, the dire circumstances force the fractured family to reconnect.
9.) Vikings
IMDB RATING: 8.5/10
Vikings is a historical drama television series created and written by Michael Hirst.
Bjorn Ironside has ambitions for the Kingdom of Kattegat, he dreams of peace and prosperity, but the fates have a different plan for the new King. A threat is looming, an enemy is resurgent–so much more ruthless than the rest. Lagertha too has dreams, to bury her sword and return to the simple life. But as enemy forces gather, Bjorn and Lagertha will rise to the challenge, because they are Viking heroes and can never surrender.
10.) Chilling Adventures of Sabrina
IMDB RATING: 7.6/10
This adaptation of the "Sabrina the Teenage Witch" tale is a dark coming-of-age story that traffics in horror and the occult. In the reimagined origin story, Sabrina Spellman wrestles to reconcile her dual nature — half-witch, half-mortal — while standing against the evil forces that threaten her, her family — including aunts Hilda and Zelda — and the daylight world humans inhabit. Kiernan Shipka ("Mad Men") leads the cast in the titular role of the show that is based on a comic series of the same name.
Conclusion:
I am very excited to hear your views about these web series.
Comment below and tell me; how much you liked it?
For purchasing best and reviewed products, Visit our website "RipplenFortunate".