Retirement is all about enjoying your life at whatever pace you wish to live in and stay away from the hustle and rush that you were subjected to earlier. India has become cosmopolitan and people embrace expats from everywhere and are not just friendly but quite helpful too. Here is a list of cities where you could settle down post-retirement.
Check out the listing to see if your city finds a spot!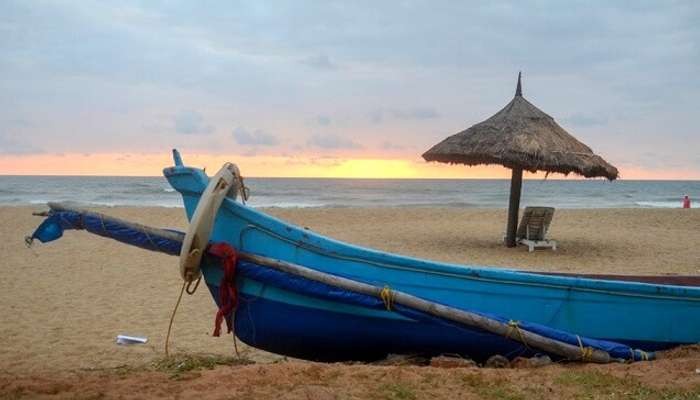 Best places to settle down in India after Retirement
Thinking A City To Settle Down After Retirement And Also Know Your City Well.
1. Chandigarh: The Retirement City
Chandigarh is the very first planned city of India and French Architect Le Corbusier has prepared it's master plan. It is a union territory and is also the capital city of the states Punjab and Haryana. People here are very lively who enjoy their food and booze like no other. Majority of the retired armed forces, major generals live in Chandigarh. Chandigarh's official emblem "Open Hand" sends a message "to give and receive." The bond with this city not only gets stronger when you visit it again n again but is also the perfect place to stay after retirement.
Monthly Rent: 30k to 50k for a 2-3 BHK flat
Property Purchase Cost: 2.5+ Cr for a villa or a bungalow
Air Quality: Good
Climate: Good
Connectivity: Good
Traffic: Moderate
Public Transport Facilities: Good
Life Quality Index: 90/100 (Excellent)
Property Price in Chandigarh and Bank Home Loans: The villas in Chandigarh are in the upscale range and is similar to that of Goa. The best option here is to buy your own land and make a villa on your own. There are specific areas which are developing and can be a great bet. However, plan your mutual fund, SIP, FD, and other investments to ensure a planned retirement.
2. Chennai: The Temple City
If you look at Chennai from the air, you'll be surprised how green it is! Trees abound, even on the borders of large and busy roads, and several 'poonghas' or parks have been constructed across the city for the public to walk in. Busy metros can be extremely polluted, but Chennai's greenery keeps our air relatively fresh.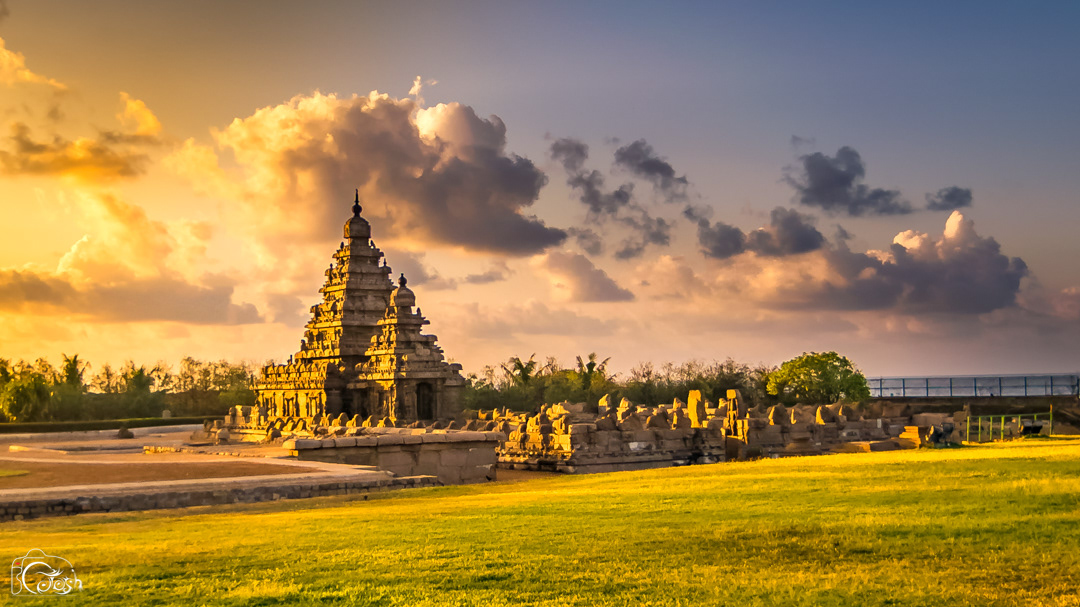 Monthly Rent: 15k to 30k for a 2-3 BHK flat
Property Purchase Cost: 1.5+ Cr for a villa or a bungalow
Air Quality: Average
Cost of Living: Moderate
Connectivity: Good
Traffic: Medium
Public Transport Facilities: Good
Life Quality Index: 65/100 (Average)
Property Price in Chennai and Bank Home Loans: A good flat in Chennai would cost you around 80 lacs and villas start at 1.75 Cr onwards. Thus you need to make your investments ready to ensure that you can pay good money while purchasing your dream home in Chennai.
3. Pune: The New Born City
With great weather, amazing nightlife, lip smacking food & unbelievable holiday destinations in nearby proximity – PUNE has everything one would want in a satisfactory lifespan. Even after being famous for a modern and fashionable lifestyle, the people of this city still maintains the ground of their cultural values. Some of the best malls, bakery, flats and bungalows, Pune has the best of all.
Awesome food
Wider roads and less traffic
Weekend getaway plans are instant.
Wonderful climate with a great lifestyle
Property Price in Pune and Bank Home Loans: The flats and villas in Pune are rightly priced and it can be a great alternative for whose who wish to live in Mumbai. You can get flats in the range of 50 lacs to 80 lacs while the bungalows starts at 1.5 Cr onwards. Again, make sure to plan your mutual fund, SIP, FD, and other investments to ensure a smooth retirement if you're thinking of buying a property at Pune. Check out Forest Trails by Paranjape Schemes.
4. Dharamshala: The Little Lhasa
The place is known for its various attractions including the residence of the 14th Dalai Lama. The place is one of the most frequented spots in Dharamshala and is famous for its Tibetan culture, handicrafts and temples. Dharamshala has been selected as one of the hundred Indian cities to be developed as a smart city under PM Narendra Modi's flagship Smart Cities Mission. If you're in Dharamshala, check out the famous Illiterate cafe at Mcleodganj.
Awesome cafes and sight scenes.
Very friendly people
Lovely view of hills
Wonderful climate with a great lifestyle
Property Price in Dharamshala and Bank Home Loans: You don't get to have a lot of properties in Dharamshala up for sale on sites like Magicbricks, 99acres, and other. Although bank loans for properties are available, you need to specifically visit and place your bet on the best properties available. If you're planning a swift retirement, I can emphasise how important it is to start investing, so please check out ICICI Prulife, HDFC life investment plans, equity mutual funds, or compare investment plans on Policy bazaar and start saving.
5. Pondicherry: The French Capital of India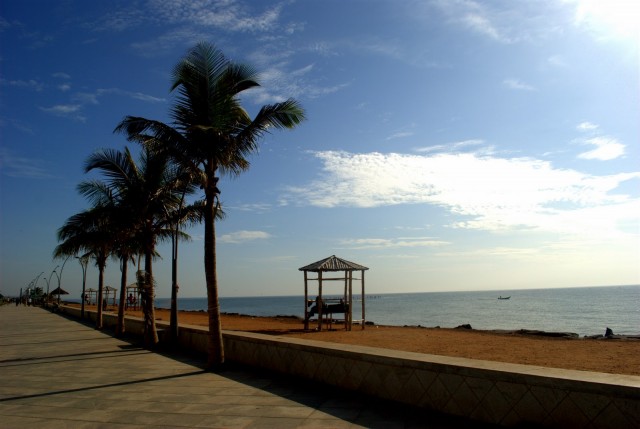 A good lot of people enjoy strolling along the beach and munching some snack at one of the cafés or restaurants. But that does not hinder one from making new friends. It is usually at those cultural programmes and cafés that one makes interesting contacts-musicians, bibliophiles, theatre enthusiasts and the like. Former French colony, Pondicherry is a dream destination for expatriates worldwide, especially Westerners. If you are looking for a calm and quiet lifestyle, you will definitely be charmed by this developed city's proud colonial legacy.
Extremely neat and clean city
The cost of living is quite low compared to big Indian cities.
Clean beaches, backwaters and resorts offer serene weekend getaways.
The air in Pondy is still virgin. Free from excess smoke and exhaust.
Property Price in Pondicherry and Bank Home Loans: The villas in Pondicherry are in the upscale range and is similar to that of Goa. Make sure to plan your mutual fund, SIP, FD, and other investments to ensure a smooth retirement if you're thinking of buying a property at Pondicherry.
6. Ooty: The Queen of Hills
A great place for a rejuvenating vacation and peaceful retirement. It is one of the best places for recreational activities, such as trekking, boating, strolls and cycle rides in and around the town and parks etc. Ooty is the Queen of Hill Stations in South India, and a great example for life at a hill station. Most importantly, the air quality in Ooty is pure and the food and vegetables are the best in quality and taste you can get anywhere in India.
Amazing bungalows overlooking hills
Fresh air and simple lifestyle
Enjoy Ooty's amazing climate
Property Price in Ooty and Bank Home Loans: The property rates in Ooty is somewhat cheap compared to other hill stations and you can get a good bungalow with extensive landscaping at affordable rates. You can get easy loan options to fund your retirement home. The villas at Winterlake Ooty is my personal favorite which will cost you around 1.2 Cr onwards. Check out ICICI Prulife, HDFC life investment plans, equity mutual funds, or compare investment plans on Policy bazaar and start saving.
7. Dehradun: The Quintessential City
With a robust infrastructure and pleasant climate, the Himalayan town of Dehradun offers the best of both worlds – a convenient lifestyle and peaceful living. Additionally, the serene environment, connectivity to hill stations like Mussoorie and Dhanaulti, and proximity to spiritual towns of Haridwar and Rishikesh make it a place right out of a travelogue. Life in Dehradun is closer to humanity, here people trust each other.
Cosmopolitan culture with young crowd
Affordable and serene lifestyle
Amazing weather all throughout the year
Property Price in Dehradun and Bank Home Loans: It is a perfect place to settle for people who love weekend getaways and a wonderful weather. The property prices in Dehradun is also moderate with an average price of 3000 per sq.ft and 4500 per sq.ft on posh locations. Check out ICICI Prulife, HDFC life investment plans, equity mutual funds, or compare investment plans on Policy bazaar and start saving.
8. Goa: Where Beaches become your Home
Surprised? Well, you shouldn't be! A retreat for artists and beach-lovers, Goa is a great place to spend one's golden years of life. Wondering why? The beautiful beaches? Yes, but there's much more. Settle at Panjim, Reis Magos, Candolim, Mapusa, or Arambol for a perfect retirement. Goa apart from its beaches, is known for its greenery and light traffic. Enjoy the warmth of the summer and the breeze of the winter.
Cosmopolitan culture
Affordable rentals
Serene environment and amazing sunset
Some of the famous retirement colonies in Goa are Siridao, W, Thalasa, Calamari, etc
Property Price in Goa and Bank Home Loans: If you're planning to settle in Goa, I would suggest you buy villas in Goa which are of luxury standards. The starting price is around 2 Cr and can go up to 4 Cr depending on your choice (Vianaar homes is one of the best in upscale villas). You need to plan your retirement schemes or work out your dad's retirement schemes so that you can achieve your dream of retiring at Goa.
9. Mysore: Masala Dosa, Mysore Pak and Silk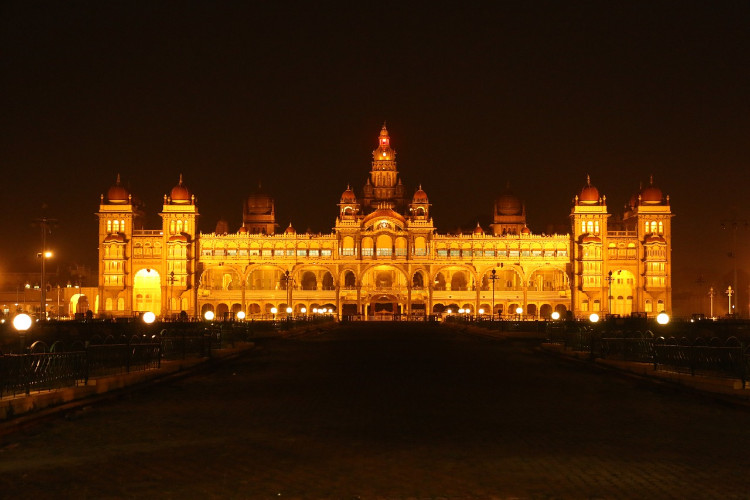 It is a practical option for people whose children are settled in Bangalore. Located at the foothills of Chamundi Hills, it is India's cleanest city, as per the Urban Development Ministry. Additionally, the grand Mysore Palace and a relatively calm vibe compared to Bangalore have earned it the sobriquet Cultural Capital of Karnataka. Infosys founder Narayan Murthy and his wife spends majority of their time in Mysore. So, why Mysore?
Low cost of living
Amicable weather
Ideal for yoga enthusiasts
Cleanest city with well connected roads
Property Price in Mysore and Bank Home Loans: You can easily buy a good property in Mysore anywhere around 70 lacs to 90 lacs and is also a great investment option for you. A property in Mysore would give you a higher ROI and you can check out the properties in 99 acres, Magicbricks, Housing, and other property rentals. All major banks would finance you loan, feel free to check out SBI home loan and ICICI bank home loans.
10. Coimbatore: Manchester of South India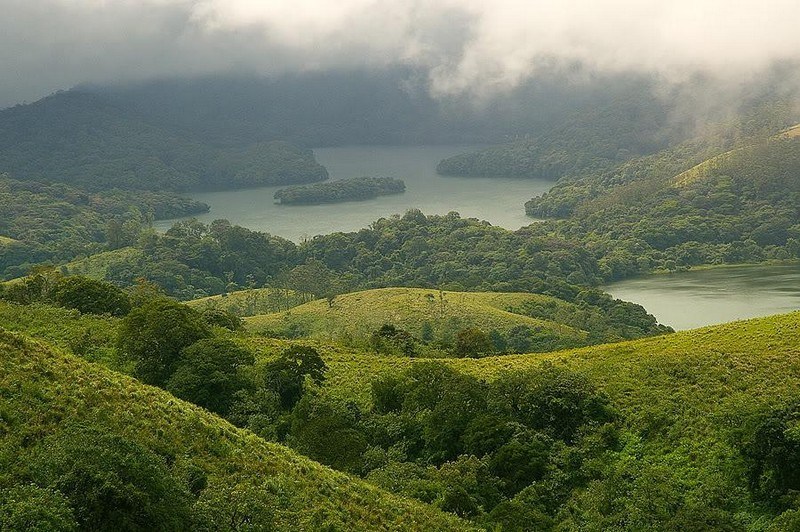 Situated on the banks of the Noyyal River and surrounded by the Western Ghats, this city has a pleasant climate throughout the year. Hospitals like KG Hospital and Kovai Medical Centre have made it a popular healthcare destination in Tamil Nadu. But what makes the Manchester of the East a great place to retire? Obviously, the close proximity to some of the amazing hill stations and…
Low cost of living
Serene environment with less pollution
Excellent connectivity and rapid infrastructure growth
Property Price in Coimbatore and Bank Home Loans: You can easily buy a good property in Coimbatore anywhere around 50 lacs to 75 lacs if you start planning your invests in mutual funds, stocks, hedge funds, SIP, and other money saving schemes. There are some amazing villas in Coimbatore from Samridhi group and a-likes which you can take a look. Do check out PNB housing loan and Axis bank housing loans.
11. Hyderabad: The City with the Golden Charm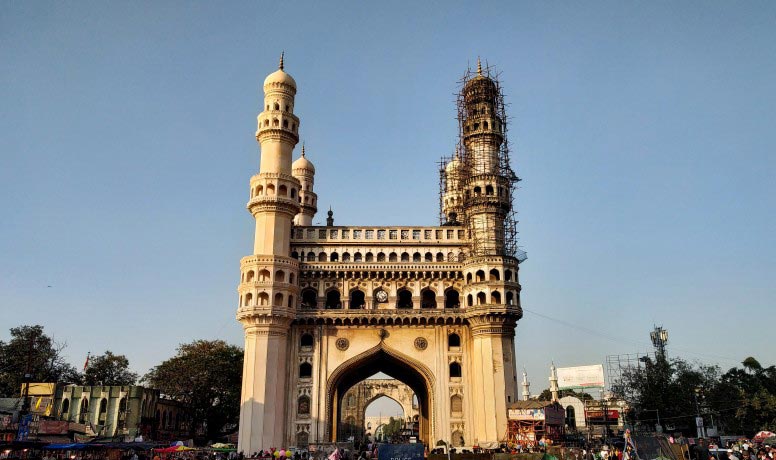 Hyderabad is the City of Pearls, Nizams, and the world famous Hyderabadi biryani. It has been a foodie's wonderland and a history lover's shellter! Over 4 centuries old, Hyderabad is the fastest growing modern cities in India. Hyderabad is best known for the Golconda Fort, Charminar. Hussain Sagar Lake, many tombs and mosques. Be it Zomato, Swiggy, Uber Eats or a wonderful dine-in experience, the city is just a love for foodies. In a global survey held recently by Mercer's Quality of Living Ranking 2019, Hyderabad has been named the best city in India to live.
Amazing cuisine
Rich Heritage
Affordable cost of living
Wonderful people
Property Price in Hyderabad and Bank Home Loans: You can easily buy a good property in Hyderabad anywhere around 50 lacs to 1 cr if you start investing in mutual funds, SIP, and other money saving schemes so that you can plan your retirement well ahead (duplex villas and luxury villas in Hyderabad starts at 2 Cr onwards). A metropolitan city, yet peaceful, making is the perfect retirement option. Check out Axis bank home eligibility loans and HDFC home eligibility loans.
The Checklist: For Your Retirement Home in India
Now that you know of the cities to retire, here are some things you should keep in mind while finalizing a home. Listed here are some of the essential checks which you should keep an account before finalizing your retirement home and place.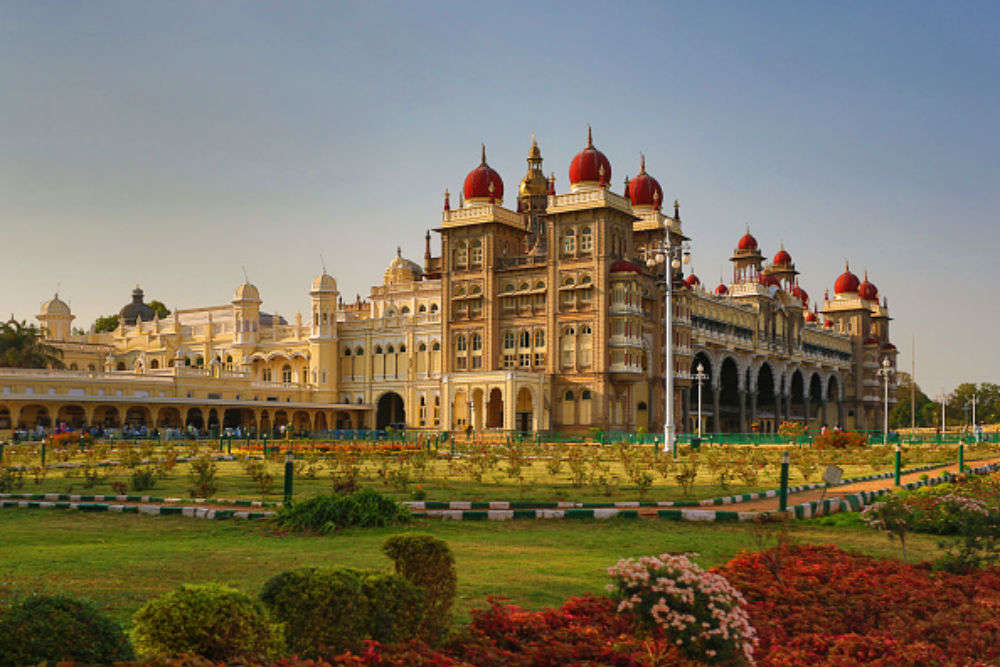 The Cost:
Home loan is an option but you need to pay it off. Thus, draw a comfortable budget and stick to it. Since a significant chunk of your savings will be exhausted in buying an apartment, go for a project that offers amenities you (really) need. Also, buying a larger space is not advisable for maintenance reasons.
Qualify of Life:
If you enjoy the urban lifestyle, you might look for a place where you can easily walk to shopping centers, eateries and community events. If you long for a quiet, peaceful environment, a small town or rural area might be better suited to your preferences. Wherever you go, "Make sure you'll have access to people your age to build a new circle of friends," says Pat Roque, a boomer and career pivot coach from New Jersey who purchased a condo in Myrtle Beach, South Carolina, two years ago to begin transitioning to early retirement.
Amenities:
A project that offers ample open space would be an ideal investment. These days several real estate projects provide dedicated areas for senior citizens for socializing and have yoga and meditation centers for relaxing
Security:
It is crucial to have a security system in place with burglar alarms and emergency response systems in buildings. Also, a watchman, if you're living in a society with proper tracking of visitors makes it a much safer place to live in old age.
Factor in Travel Plans:
 If you're someone who plan to take regular trips to visit children and grandchildren, consider how far your new location will be from other family members. A spot that is several hours away from close relatives by car might mean you'll want a reliable, comfortable vehicle to travel in. For frequent, longer trips, investigate the flight prices and options in the area. "If you plan to travel a lot, take quick trips here and there or simply want your family to be able to come visit without a hassle, it's important that you live somewhere with an airport nearby," Smith says.
Safe designs:
Look for an apartment where you can make specific changes. For instance, installing handlebars across the bathrooms, anti-skid tiles or low-height shelves. Ensure you've auto controls and small enabled home devices which comes handy.
Accessibility to medical care:
Do ensure that the project has a hospital or a clinic close by. Proper medical facilities are of extreme importance at your old age and thus the nearest Ambulance should be a phone call away and should be able to pick you in 15-20 mins during emergency, if arises.
Enjoyed reading this article? To receive more articles like this, Subscribe our newsletter.
For purchasing best and reviewed products please visit our website 'Ripplenfortunate' – "https://www.ripplenfortunate.com/blog/"