This year, we'll see books from favorite authors and breathtaking debuts from fresh voices. We'll experience the beginnings of exciting new series and the much-anticipated continuations and conclusions of others. No matter what you love, whether it's thrillers, romance, fantasy, nonfiction, or graphic novels, you'll find a wide variety of books sure to satisfy every kind of reader. With all of these great works to read, you'll be happily turning pages all year long.
Without further ado, here are the most exciting books to look forward to in the first half of 2020.
On the occasion of the International Youth Day on August 12, here is a list of ten books that youth should read:
10 books that youth should read
by Karen M. McManus
I can't think of a better way to start the year off than by reading the sequel to the bestselling thriller One of Us is Lying. The mystery behind Simon's death may have been solved, but now there is a whole new set of problems to deal with. Someone is reviving Simon's legacy with a deadly game of truth or dare, and the unlucky contestants have no choice but to play. Get ready to gasp, laugh, cringe, and cheer on your second trip to Bayview.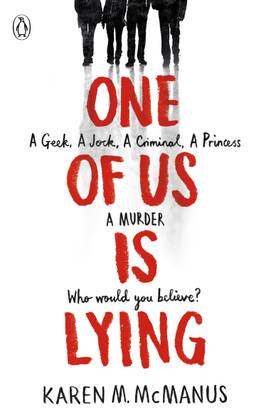 by Mildred D. Taylor
The Newbery Award-winning book Roll of Thunder, Hear My Cry is one of the most memorable stories I read as a young teen. Now, the saga of the Logan family is coming to its conclusion in this poignant young adult novel. As a young woman, Cassie travels to California and Boston before returning home to Mississippi during the civil rights movement. This is a book you won't want to miss.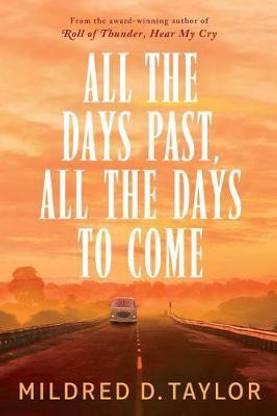 by Ransom Riggs
Another must-read sequel publishing in 2020 is the follow up to the bestselling A Map of Days, which introduced readers to peculiars in America. Jacob's story continues in this highly-anticipated fifth book in the series. Like its predecessors, The Conference of the Birds is strange, spooky, and impossible to set down.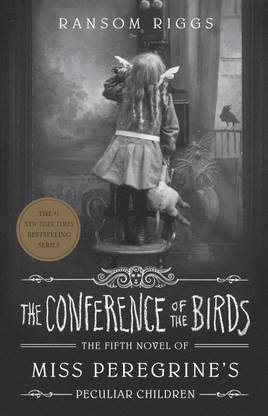 by Scott Reintgen
If you're still reeling from the finale of the Nyxia series (aren't we all?), then you'll want to get your hands on the author's new novel about phoenix horse racing. Let me say that again. Phoenix. Horse. Racing. These books are just as amazing as it sounds. With magic, competition, and suspense, Ashlords will sweep you away on the kind of high-octane adventure you've come to expect from Scott Reintgen.
by Melissa de la Cruz
If you love YA fantasy novels with deadly assassins and forbidden romance, you're in luck. Melissa de la Cruz's newest book is the first in a duology about Cal, an assassin magically bound to serve the queen. When he collides with Shadow, a girl bound to the court, they team up and uncover the corruption and secrets hidden in the kingdom.
by Laura Sebastian
You won't want to miss the heart-pounding conclusion to this New York Times-bestselling dark fantasy series. With her misfit army at her side, Theo must face the most terrifying threat of all – the Kaiserin. In order to overthrow her former friend and win her kingdom back, Theo must harness her own terrifying magic. If you haven't read this series yet, now is the perfect time to binge-read all three books!
by Marie Lu
Magic, music, and history combine into a spellbinding novel from the bestselling author of Legend and Warcross. Nannerl and Wolfgang Mozart, two gifted siblings, throw themselves into their music and dream of making history. As a girl, Nannerl is expected to give up her dreams when she marries. When a magical stranger offers to help, Nannerl risks everything to make her dreams come true.
by Astrid Scholte
Adventure, mystery, and sisterhood. It doesn't get much better than that. Tempe scrimps and saves up enough money to revive her dead sister for one day. But instead of giving her the answers about their parents' deaths, Elysea wants to enjoy her last day alive. Together, the two sisters go searching for clues as they're pursued by the people who brought Elysea back to life. This fast-paced, science-fiction thriller is a must-read!
edited by Patrice Caldwell
This anthology includes 16 short stories about the black experience. From fantasy and fairy tales to science fiction and everything in between, these stories cover various genres, characters, and identities. As thought-provoking as they are entertaining, these bite-sized stories are perfect for those times when you need something short, meaningful, and entertaining.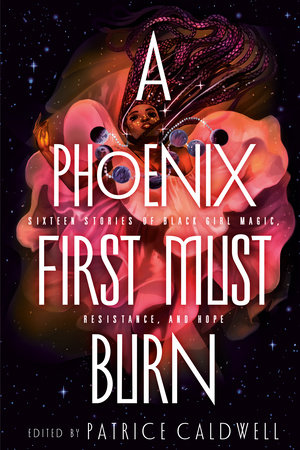 by Katie Heaney
When Quinn's best friend and girlfriend Jamie dumps her right before senior year, she's devastated. She tries to move on with someone new, but she can't stop pining for Jamie. This contemporary YA novel is about love, hope, and realizing that the future is full of uncertainty – and that's okay.
by Tyler Feder
If you're looking for a compelling graphic novel about loss, grief, and growing up, keep your eyes peeled for this book. Chronicling the author's experience with her mother's cancer, Tyler Feder takes readers from the diagnosis to the funeral and everything that came after. This is a wonderful book for anyone dealing with the loss of a loved one.
by Amie Kaufman and Jay Kristoff
Our merry band of misfits is back for round two in this larger-than-life sequel to Aurora Rising. With wit, humor, and plenty of heart-pounding action, Squad 312 sets out on a mission to save the galaxy from an all-consuming evil. But first, they need to deal with possessed GIA agents, the reappearance of a long-lost spaceship, and worst of all: family. This action-packed sequel is impossible to set down!
by Namina Forna
Did you love Children of Blood and Bone? Then you'll want to get your hands on this irresistible fantasy novel. Set in West Africa, this is the start of an exciting new series about blood, magic, and monsters. When Deka is deemed impure due to her golden blood, she is faced with a choice: stay in her village and accept a fate worse than death, or join an army of gifted girls and fight for the emperor.
by Renee Ahdieh
If you haven't gotten caught up in this lush and romantic story about vampires and murder set in New Orleans in the 1870s, you're missing out. The first book in this series, The Beautiful, was an instant New York Times bestseller. The Damned continues the story with Sebastien under a curse, Celine recovering from an ordeal she can't remember, and the city's immortal population on the brink of all-out war. Filled with heart-pounding romance and eerie suspense, you'll be turning pages late into the night.
by Sara Shepard and Lilia Buckingham
The author of Pretty Little Liars joined forces with social media personality Lilia Buckingham to bring us a twisty YA mystery set against the fierce world of teen influencers. The story follows four internet superstars, each hiding a dangerous secret that would ruin them if it got out. Fame, fortune, and murder combine in this unforgettable thriller.
by Rory Power
One of the most exciting new voices in YA is Rory Power. Her debut novel Wilder Girls received multiple starred reviews for its terrifying and beautiful originality. Her second book is a creepy mystery about a girl desperate to learn about her roots. When Margot discovers a link to her mysterious past, she follows it to a family and a town where nothing is as it seems. Dark family secrets begin to emerge and Margot finds herself fighting for escape…and her life.
by Elizabeth Lim
Are you ready for the awesomeness that is the second book of the Blood of Stars series? Following the events of Spin the Dawn, Maia is once again pretending to be someone she's not. This time, it's the emperor's bride-to-be. Meanwhile, she struggles to control her magic as she desperately searches for Edan, who disappeared without a trace. With all the magic, adventure, and romance that sucked you into the first book, you'll find the sequel irresistible.
18. The Unleashed
by Danielle Vega
If reading The Haunted left you wanting more, you're in luck. The sequel is even more terrifying than its predecessor and will send chills racing down your spine. When Hendricks and her friends form a circle and try to summon Eddie, they open the door to a hostile spirit instead. Steele House may be gone, but the hauntings have just begun.
by Nathan Page, illustrated by Drew Shannon
This book is described as Hardy Boys meets Paper Girls, and fans of those books are excitedly marking the publication date on their calendars. Pete and Alastair are a pair of magical detective brothers who start investigating the disappearance of three girls. Set in a small town, this genre-bending graphic novel is the start of a thrilling new series for YA readers that love mysteries, witches, and magic.
I hope the information above helps you choose the best books for yourself!
If I missed something or if you have to share feedback and suggestions feel free to write in the comment section. Happy Shopping 🙂
Enjoyed reading this article? To receive more articles like this, Subscribe our newsletter.
For purchasing best and reviewed products please visit our website 'Ripplenfortunate' – "https://www.ripplenfortunate.com/blog/"