'Dil Bechara' will always be remembered as Sushant Singh Rajput's swan song. Watch this movie simply to witness Sushant Singh Rajput's last act. A brilliant one at that.
Star Cast: Sushant Singh Rajput, Sanjana Sanghi, Saswata Chatterjee, Swastika Mukherjee, Sahil Vaid
Director: Mukesh Chhabra
After an incredible premiere on Disney Plus Hotstar, fans of Dil Bechara are wondering if the hit movie will ever be released outside of India on Netflix, Hulu or Amazon Prime.
Dil Bechara is the Hindi adaptation of American author John Green's 2012 novel 'The Fault in Our Stars.' The film features late Sushant Singh Rajput and debutant Sanjana Sanghi in lead roles. It is released for free on their platform on July 24. According to a tweet by Disney+ Hotstar, the film will be available for all as a tribute to Sushant. Dil Bechara will be the late actor's last film.
If i had to say few words about the Film: It is Sushant Singh Rajput's gut-wrenching performance and Sanjana Sanghi's fresh innocence will leave you weeping for more.
Storyline of Dil Bechara
Dil Bechara is a story of Kizie and Manny, two ordinary people with an extraordinary love story. Both have a tragic twist to their lives. That was the start of exploring a funny, thrilling and tragic business of being alive and in love. Kizie and Manny embark on an, on and off, up and down, bitter and sweet profound journey into the heart of that crazy little thing called 'life'.
By the time you read this, Dil Bechara (The Helpless Heart) would probably be the most talked about and most searched movie of the decade, in India and, given the high numbers of the Indian diaspora living in other countries, even the world over.
I would be lying to myself if I'd say there was no bias while watching this movie. Of course, Sushant Singh Rajput, the lead actor of this movie and his tragic suicide late last month, would make even the most hard-core, neutral movie critic assess this, his last movie, with probably more than a semblance of subconscious bias towards the actor, his performance notwithstanding.
Adapted from the Hollywood hit The Fault in Our Stars, which itself was based on a novel of the same title by John Green, Dil Bechara is a sincere attempt at telling a poignant tale of two cancer-stricken individuals falling in love and trying to make the most of their time left, to realise their dreams, each for the other, and to make each other laugh and smile to the fullest, sharing tender, romantic moments of love they have never felt before.
Set in Jamshedpur, the movie begins with Kizzie Basu, played by debutant actress Sanjana Sanghi. Kizzi spends her past-time attending funerals secretly to feel a connection with what lies ahead for her. Kizzie suffers from thyroid cancer, which has spread through her lungs, needing her to be on oxygen support almost 24×7.
She craves a normal life, like any other girl her age, wanting to be loved, and is waiting for her Prince charming, who doesn't seem to be anywhere on the horizon until she meets Immanuel Rajkumar Junior — or Manny, played by Sushant Singh Rajput — in college at first and later at a cancer-support group.
Given Kizzie's introvert nature, she mistakes Manny's charm for arrogance and boisterousness. Manny shares his own cancer story, which includes his survival from osteosarcoma. He shares that he is in remission from cancer.
Slowly but steadily, the two being to get along, and while their chemistry takes some time to grown on you, you do get engrossed in their love story as the movie progresses and shifts setting from Jamshedpur to Paris. In the midst of all of this, the two shoot a Bhojpuri film for Manny's friend, Jagdish Pandey, played very efficiently by Sahil Vaid, who once aspired to be a successful Bhojpuri film director before losing his eyesight to cancer.
When Manny decides to fulfill Kizzie's long standing desire of meeting her favourite musician, Abhimanyu Vaid, in Paris, she realizes finally she has fallen in love with Manny. But little does she know that there i a twist in the tale awaits their blossoming love story.
Special praise for his riveting moves in the one-shot title track, created by Farah Khan. While Sushant has given better performances, his last film will be looked at from the prism of his character's message of living life to the fullest. Sanjana Sanghi, though earnest, fails to connect in emotional moments. But hey, she's still young and promising, and will definitely get better from here!
The supporting roles of Kizie's parents are played effortlessly by Swastika Mukherjee and Saswata Chatterjee. The soundtrack, composed by the genius A.R. Rahman, is pleasing – the title track, Dil Bechara, along with Khulke Jeene Ka and Taare Gin, all add to the movie's lustre.
Dil Bechara will always be remembered for Sushant; watch it once to witness his engaging craft and art. Dil Bechara is a like a bitter-sweet pill — tough to swallow at times, sweet at others! I shall avoid giving it any stars in the memory of its 5-star lead actor, who could have given us many more promising performances but sadly left us for his heavenly abode.
Dialogues from Sushant Singh Rajput's last film
Dil Bechara will forever stay with us!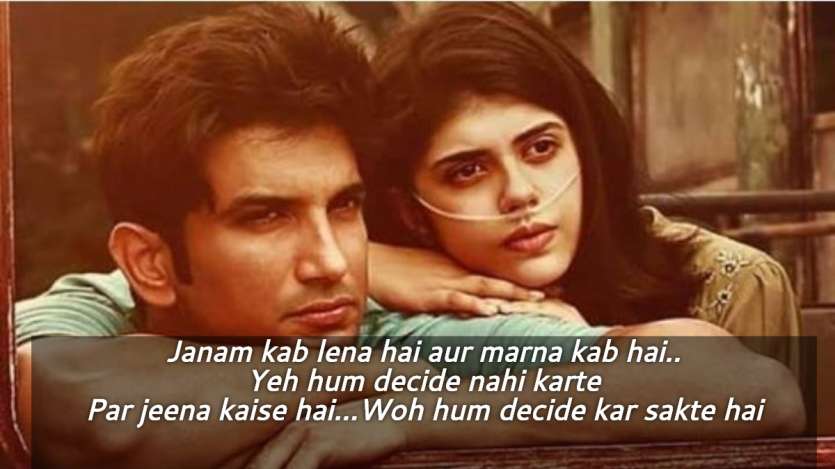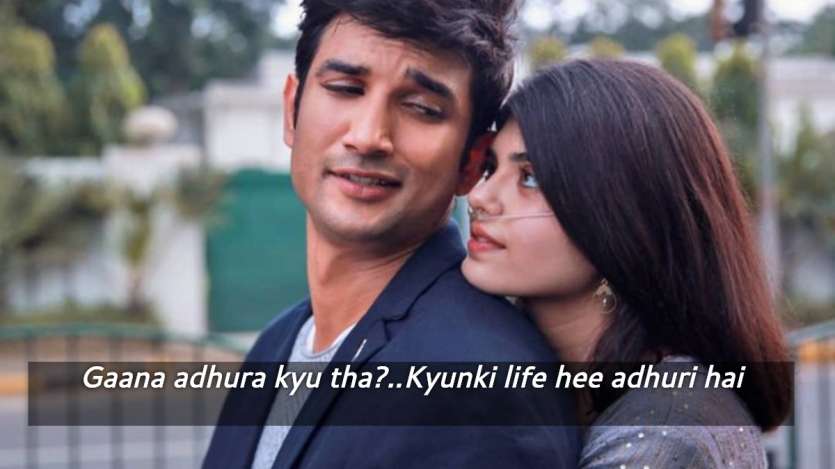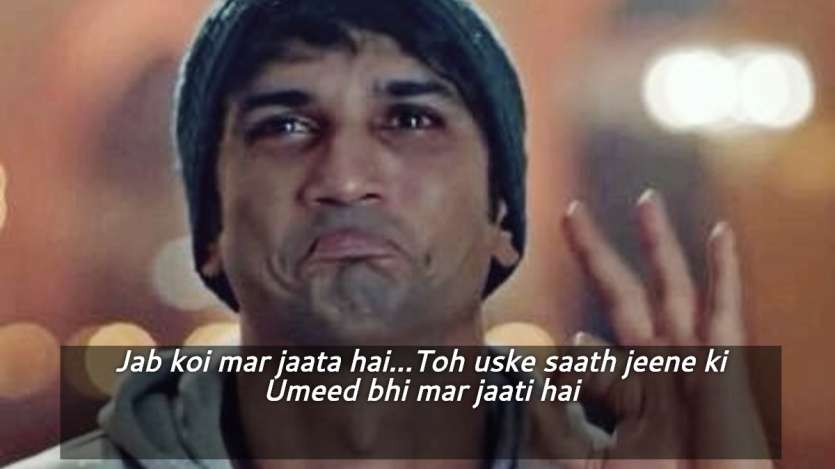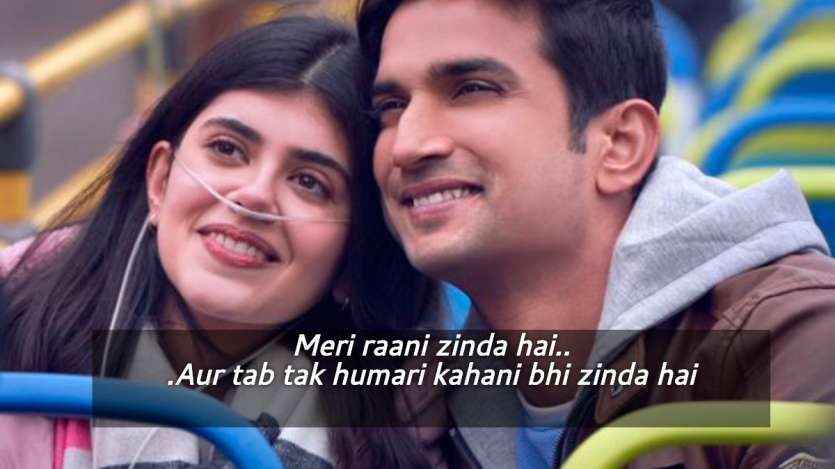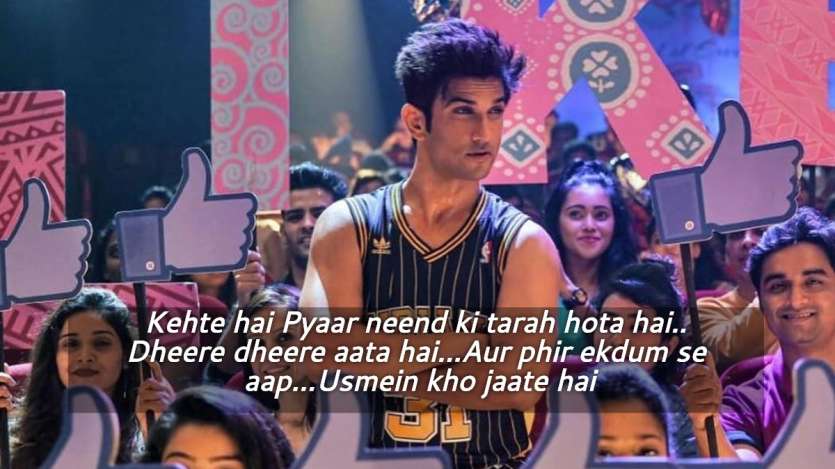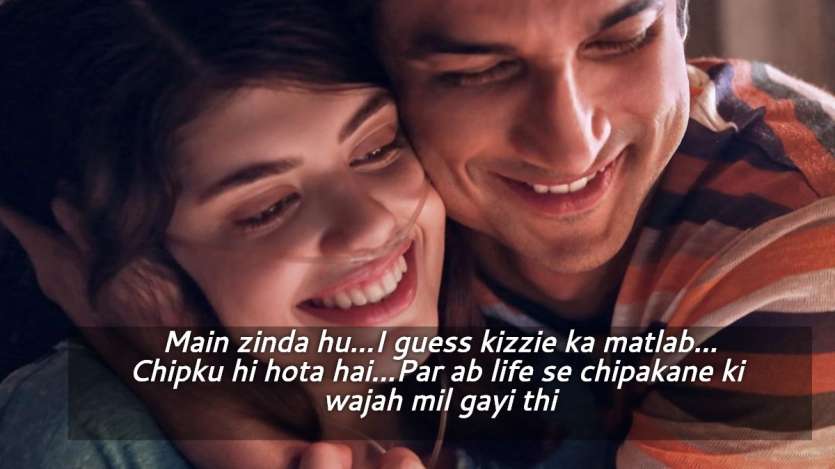 A Review from my Friend, Fan of Late Sushant Singh Rajput; He told me that sushant singh character was very much charming. There was a dialogue in which he said, "Jeena aur Marna hamare haath mein nhi hota but kaise life ko Jeena hai woh hamare haath hota hai"!! Really deep.

Sushant Singh Rajput's last film Dil Bechara has struck the right chord with his fans as they can't stop talking about his other-worldly charm. The late actor's innocence and zest to live life to the fullest have made his fans emotional.
Click here to Watch the latest and exclusive movies & TV shows
https://www.amazon.in/amazonprime?_encoding=UTF8&primeCampaignId=prime_assoc_FT_IN&tag=ripplenfort04-21
Enjoyed reading this article? To receive more articles like this, Subscribe our newsletter.
For purchasing best and reviewed products please visit our website 'Ripplenfortunate' – "https://www.ripplenfortunate.com/blog/"