First Friends: Stuffed Animals & Toddlers! Whether crushed by hugs, carried by the neck or made to sit for endless tea parties, plush toys will never stop being your child's very best friend.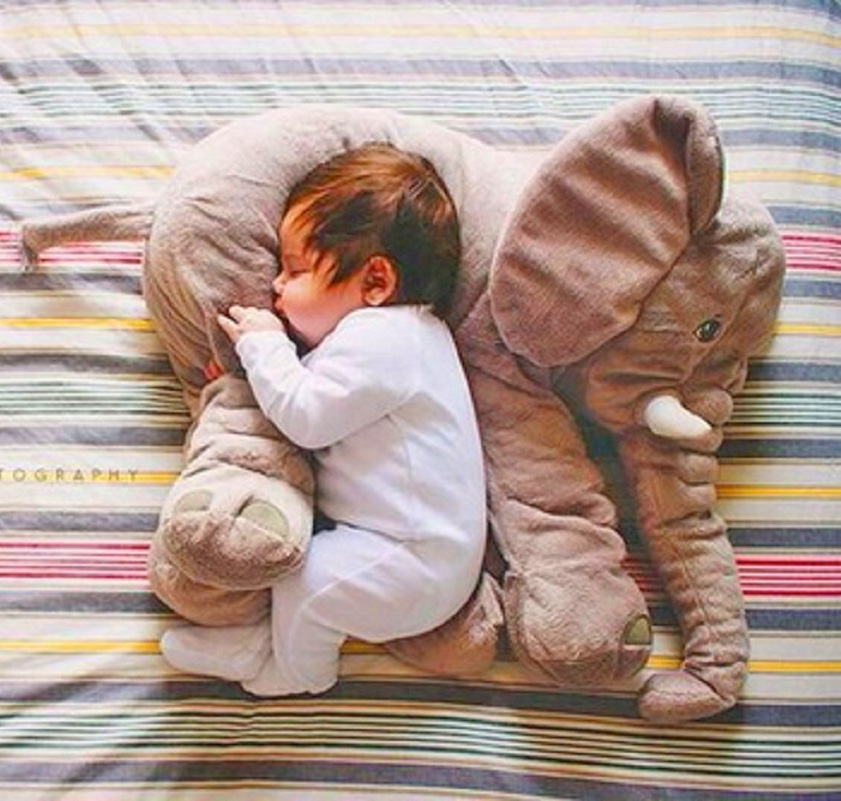 Toddlers easily get attached to dolls, puppets, and stuffed animals and with good reason. These toys teach them important skills. This article offers some ideas for choosing toys that will grow with your child, challenge her, and nurture her thinking, physical, language, and social-emotional skills.
We all have at least one friend in our life that supports us at every stage. But do you remember a friend (most probably for the first one in your life) who did everything that you wanted to do? You can cuddle at any time and talk anything.
Yes, here is taking about a Stuffed animal. Whether you believe or not, Your Teddy bear or another stuffed animal is your first best friend. When you were a child, you had talked and played a lot with your toy day and night.
Also Read:- https://www.ripplenfortunate.com/blog/2020/06/24/carry-items-covid-19/
Toddlers are little explorers who learn by doing. Play gives your child a great opportunity to develop and practice new skills at her own pace by following her unique interests.
But do you know that a stuffed animal was responsible for your childhood development? Yes, you are reading right. It's a stuffed animal that helped you grow significantly in your toddler age.
Here are our top five reasons why stuffed animals and dolls are a toy box essential.
1. Stuffies and dolls help kids develop their softer side – love, tenderness and compassion.
One of the best things about them is their ability to enhance a kiddo's nurturing abilities and empathy. This is a big focus in education these days as raising children to become compassionate citizens is one of the most effective ways to elevate society.
Kids will test drive emotions out on their special soft buddies. They may play out emotional exchanges they had with a loved one or friend on the playground.
It's a big lesson to learn that we can bring comfort to others with how we act. Kiddos practice this on stuffies and dolls – consoling an "upset" doll or dressing their favourite teddy for bed.
Nurturing a stuffie is often a child's first chance to practice compassion. We all know the world needs more of that!
---
2. They are a top dog when it comes to imaginative, open ended play.
Today Teddy is a guest at a tea party. Tomorrow she's an enthusiastic audience member for your child's impromptu dance recital. The next day, an eager adventurist accompanying your kiddo on a grand exploration.
Also Read:- https://www.ripplenfortunate.com/blog/2020/06/24/surgical-face-masks/
We all want our kids to grow up with a healthy, active imagination. Creating stories and adventures with stuffed animals is not only fun for kids – it is essential brain building work that will serve them well in school and beyond.
Who's going to solve all the complicated problems facing our children's generation? People with ingenuity or People who think creatively or People with strong imaginations who can solve problem with fresh thinking.
They are excellent learning tools and I'm grateful for them.
---
3. Stuffies and dolls can comfort a child like no other toy.
Stuffies and dolls are an always present, always supportive, always in their corner buddy for a child. I can't think of a better gift to give a kiddo than something that brings comfort and consolation during the most changeable time of their lives.
It's easy to forget how challenging growing up can be. Kids have a lot to overcome just to get bigger. Their bodies grow and expand faster than feels comfortable. They must learn to navigate friendships and family dynamics for the first time. They are always under-prepared for the millions of new experiences they face every day (the dentist! a new food! a distant relative they've never met!). They experience visceral fear that can't be logically explained away. A cuddly buddy who's always ready with a hug is a priceless childhood companion.
Plus, kids will often confide in a stuffie or doll secret thoughts they aren't ready to share with anyone else. A cuddly buddy is a perfect listener for whatever is on a child's mind.
---
4. They top the charts of play value.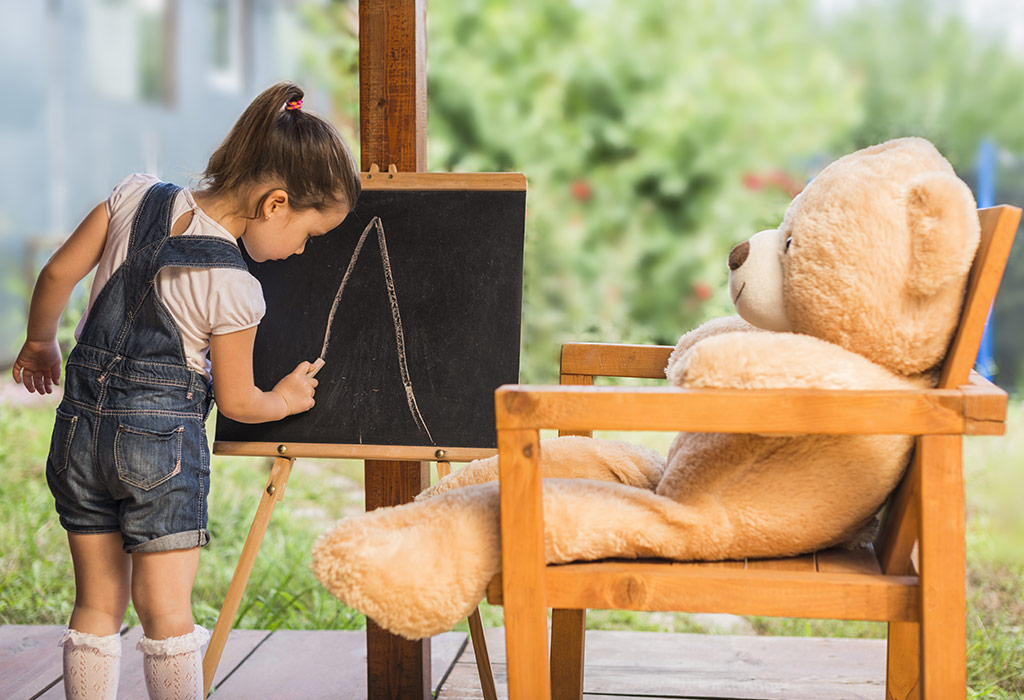 I'm in my 20's and I still have my childhood doll. That's a lot of years of use! There aren't many toys you can have as a toddler that you can still play with as a seven year old. The way kids play with stuffies changes as they get older, but they are a wonderful toy for a broad range of ages.
Babies will explore textures and practice grasping and holding.
Toddlers will find comfort in and begin to nurture their stuffies.
Preschoolers and early school years kiddos will create the most elaborate creative play scenarios you could ever imagine.
Older kiddos will find pleasure in collecting only their very favourites and secretly draw comfort from them for many, many years (even if they'd never, ever admit it).
5. Animal enhance language development.
All that imaginative play fuels language development as kids work out story lines and have discussions with their fuzzy buddies. New vocabulary gets a test drive and questions often come up during these creative play sessions.
Stuffed animals help kids develop creativity, compassion and language skills.
A squishy, cuddly toy can bring comfort and stability to a kid who feels uncertain or scared.
A stuffed animal can be a confidant, travel buddy, pillow and an always enthusiastic playmate.
Is it any wonder kids love stuffies and dolls so very much?
Most Liked Stuffed Animals by Kids
Features:
Color yellow size (40 cm)
Perfect gift : we have specially it for all age group of kids because of its large size it will fill your arms and fells cozy when you hug and even better when hold it tightly
Huggable and loveable for someone special, gift this soft toy, smooth and cuddly teddy as a great gift to your loved one
Soft material safe for your little ones: for hardcore pokemon lovers fans
Also Read:- https://www.ripplenfortunate.com/blog/2020/05/15/buy-safety-glasses/
Features:
Long and soft
2 Feet height
Red in colour
Giant life size teddy bear
Features:
Dimensions – Length: 28 cm, Breadth: 22 cm, Height: 30 cm
Made from soft materials adhering to the safety standards, this stuffed toy is safe to be used by young kids.
Soft and adorable, these cute animal stuffed animals online are an excellent gifting option for birthdays, anniversaries, valentine's day etc. and the best way to express your love for your dear ones.
Washable, skin friendly and non-toxic.
Features:
Toys and Games
Lovable hugable Cute Giant Life Size Teddy Bear
Size: 3 Feet
Material: Plush
Features:
Excellent poly-staple and conjugate filling fiber used has good resiliency making it most appropriate for machine or hand wash
Creates a special memory with your loved ones, perfect for cuddling and very well made which stands up to lots of loving
Made out of non-toxic polyester and fur fabrics
Light weighted, soft and easy to carry, attractive, colorful vibrant looks
Minion stuffed soft toys 45 cm (Big size)
Also Read:- https://www.ripplenfortunate.com/blog/2020/06/27/omega-3-rich-foods/
Features:
Special Soft Fabric toy. Feel is absolutely amazing.
Special embroidery work done. A high end product
Best for birthday gifts
GREAT GIFTS & PRESENTS IDEAS FOR GIRLS: If you're looking for inspiration on what to buy as a gift for girls, then check out our Amazon storefront for lots of fun, sparkly and top quality ideas. Buy now with confidence and peace of mind.
A UNICORN FOR LIFE: If your daughter loves unicorns, then this stuffed animal is guaranteed to become a permanent fixture on her bed. So soft and cuddly, this charming unicorn is set to become a firm favorite in her stuffed animal kingdom.
Features:
Made from soft, non-toxic and anti-allergic polyester fabric
Extremely huggable soft toy with conjugate fibre-filled stuffing
Superior quality with strong, secure stitching
IS-9873 certified to ensure safety
Suitable gift for birthdays, anniversaries and other special occasions
Can be easily hand washed
Recommended for children aged 3 years and above
Features:
Item: 1 pc, Soft toy by my newborn
Crafted with perfection, right from stitching and shape building, it is designed to look real
Best gift for your loved ones
Made with premium quality plush super soft material
Perfect size that can fit any where, any place, Can be carried in car, bedroom, play room etc
Also Read:- https://www.ripplenfortunate.com/blog/2020/07/19/10-best-popcorn-machines/
Features:
SCOOBA Kids Favourite plush Soft Toy
Skill set: Object Recognition,Sensory development.
Outer Material:Plush Size:50 cm color:multicolor
This soft toy is very attractive and kids love to play with it.
Filling Material: Fibre skin friendly material.
Non allergic very safe to buy for babies
Perfect gift for kids.It looks good in bedroom and hall as well.It is suitable for cars as well.
Features:
Size: 42 cm
Cute trunk and large ears
High quality fabric and conjugate fibre
Absolute colour contrast and proportionate size makes it look adorable , easy to carry and washable
Wrap up
Stuffed Animals catches your eye with their individual character due to their quiet, friendly and endlessly serene charisma. This makes them popular, adored and stroked inhabitants in the houses of Steiff friends and collectors, who have kept a piece of "childhood" and joy in their adulthood.
While we hope you enjoyed this top 10 list of the best stuffed animals for kids, we know whatever plush animal you select for your child, they will love it for years to come.
Enjoyed reading this article? To receive more articles like this, Subscribe our newsletter.
For purchasing best and reviewed products, visit our website https://www.ripplenfortunate.com/
Related Article