Take a Moment to Thank The Emoji for Making 

LIFEWAY Too EASIER
Emojis are the emotions, feelings, and easy way of saying your thoughts in front of others. Without emoji, we won't write anything nowadays. It helps us to express ourselves in the best way.
One Emoji Thousands of Emotions.We witnessed the Magic of an EMOJI.Can't Even Imagine How Else we Gonna Convey Happiness, Sadness, Boredom or Even Laughing Without You.
What is World Emoji Day?
World Emoji Day is an unofficial holiday celebrated annually on July 17.
It's described as a "global celebration of emojis".
The 17th was chosen as the date for World Emoji Day as it is the date shown on the calendar emoji.
Emojis are digital icons used to represent an idea, emotion or just to replace a word through electronic means.
It is a type of symbol called an ideogram. This means it is a symbol of a thing that doesn't give any idea of the sounds used to say it. Numbers and Chinese characters are other examples of ideograms.
Emojis are used in electronic messages and on internet pages.
The word emoji is based on two Japanese words put together: e (picture) and moji (letter or character).
Communicating With Emojis Has It's Own Charm.

Happy Emoji Day!!
WHO INVENTED EMOJIS?
The first ever emojis were designed in 1997. There were 90 emojis in this set, but they were only available on one type of expensive Japanese mobile phone that not many people used. Some of these early emojis, such as Pile of Poo, were added to later emoji sets.
The first set of widely-used emojis was created by Shigetaka Kurita in 1999 as part of a team working on a mobile internet platform in Japan.
He made 180 emojis inspired by expressions he saw on people's faces, the symbols used for weather forecasts, Chinese characters, traffic signs and symbols used in a style of Japanese comics called manga.
Beginning of world emoji's day
Do you know when was the first ever emoji celebrated and how did that happened?
The first ever world emoji day began in 2014, when apple users noticed that apple's calendar app showed July 17 as Icon. Soon, a tweet went announcing the day as the official world emoji day. Ever since then it has become sensation across the world.
In 2015, Oxford Dictionaries chose "face with tears of joy" as word of the year.
Emojis have undergone from just marketing trick to a full fledge way of communication. Soon, people will use emojis as a means of communication. There are thousands of emoji's right from smiling face to crying.
There are over 1800 emojis which include all sorts of emojis such as transportation, food, animals, weather, facial expressions, etc. Some people feel they can express themselves easily using emojis rather than texting. On the other hand, texting is also changing as there are now abbreviations for every word. People are now using a shorter form of text to communicate which not only saves time but also communicates faster.
Many companies use this day for marketing their products such as in 2015, Pepsi launched emoji's of their product; bottles, and cans which were included in the keyboard. Later in 2016, on World Emoji's Day, Sony Pictures Animation announced their first member of the movie called "The Emoji Movie". The tradition continues in 2019 as well, when Apple announced that they are adding 59 new emojis to their keyboard.
Keep Calm

And

Use Emojis

Sparingly!!
How World Emoji day is celebrated?
World Emoji day is celebrated all over the world use internet as a medium to celebrate. People use hashtags on social media platforms to show their participation in the celebration. Some of you wonder what else you can do using emojis. Yes, you can also vote for your favorite emoji and award category includes best new emoji, emoji's of the year, and most anticipated emoji's.
Also Read:
Let's have fun by purchasing some products related to emojis:-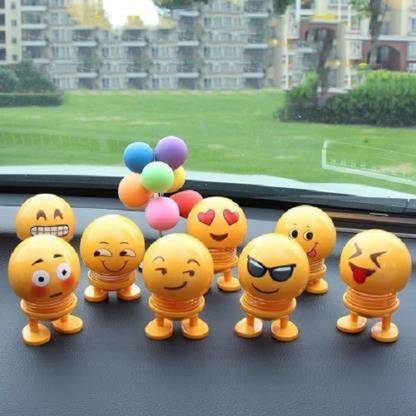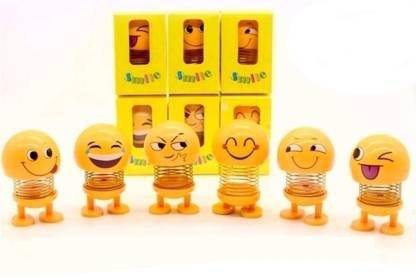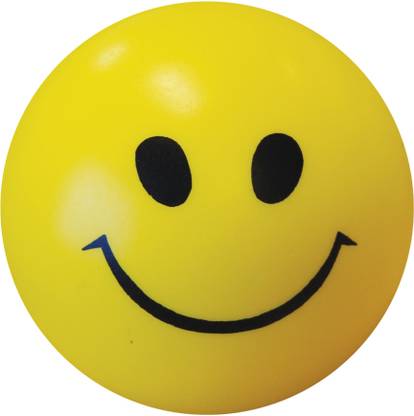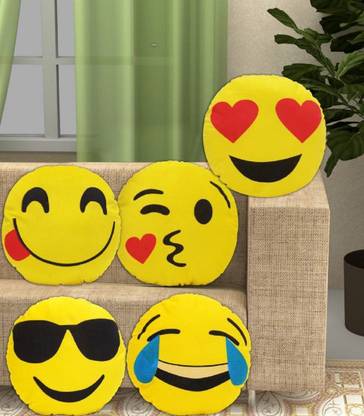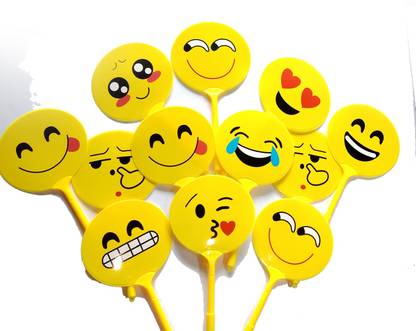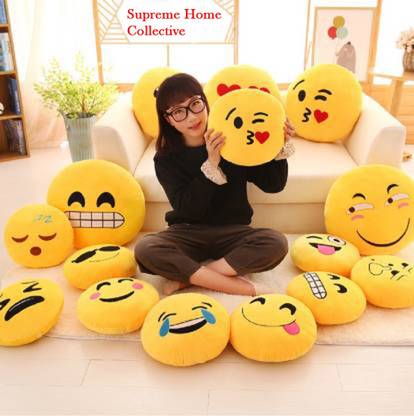 Wrapping Up:
We all know emojis play the most important role in our life today to express yourselves.So, thank the man who invented Emojis because if emojis are not there than the text look like an official mail.
I also shared some products which will bring smile to your face after purchasing it.Purchase one of them and be happy for rest of your life.
For purchasing best and reviewed products, visit our website "Ripplenfortunate".