A warm cup of authentic Indian Tea, (we used to call it Chai, with love) prepared with aromatic green cardamon and ginger, to refresh and brighten your morning!
No matter what the season, tea can be a tasty beverage since it can be served iced or hot.
Must Read:-
Chai is like religion for many people in India. The day does not start until you have a warm cup of kadak Chai (strong tea). If you have any visitors or guests coming to your house, it would almost be considered rude if you don't ask for a cup of chai. All the fun conversations are surrounded around chai!
You will find street vendors everywhere simmering a large pot of tea. You might find the popular term in Mumbai "cutting chai", which just means half a cup of tea. It is interesting that people have chai multiple times in a day, however the quantity they drink is very less, just a few sips.
Basic Tea Ingredients:
Water
Milk – Use whole milk or 2% or even non-fat depending on your taste. You can also use almond or oat milk.
Sugar – You can also use another sweetener such as honey or maple syrup.
Tea leaves – I prefer Wagh Bakri brand as it has the strong flavor we prefer. You can use tea bags too.
Tips to make the perfect Chai
Water to Milk Ratio: This ratio is very much a personal preference. I prefer about 2/3 water to 1/3 whole milk in a cup of Chai. If you like richer, thicker tea, you could use more milk and less water or for a stronger tea, use even lesser milk.
Make sure the water is simmering before you add the green cardamon, spices and ginger.
Ginger is a must have. Add ginger in water and let it simmer before adding milk, else it can curdle the tea sometimes.
Do not boil the tea leaves for long, just about a minute.
You can pick the pot using the pot handle to move it in circular motion carefully. This helps to stir it well.
Must Read:-
15 tea brands that are made in India
Organic India works with small family farmers to cultivate thousands of acres of sustainable organic farmland across India. Their signature tulsi teas carry an organic certification, are rich in antioxidants and come in a variety of flavours, including ginger, lemon, ashwagandha and jasmine. They also have caffeine-free options like Tulsi Ginger Turmeric and Tulsi Sweet Rose.
Features:-
Reduces stress
Rich in antioxidants and other nutrients
Enhances stamina
Stimulates and revitalizes
Enhances respiratory functions
Pour boiling water directly on Tulsi Green Tea. Infuse for 3-5 minutes.
Double the strength when serving iced. Best when consumed without milk.
Founded in 2013 by tea sommelier Snigdha Manchanda, Tea Trunk sources teas directly from farmers to craft them into unique blends like marigold green tea, rose oolong tea and masala chai black tea. Their goal is to source quality teas within India and make them available to tea-lovers in the country as well as worldwide.
Features:-
Oldest known recipe of tea, the Kahwa has been a tea for Emperors. Our most luxurious tea blend ever, inspired from the age-old recipe of Kashmiri Kahwa. Wear your invisible tiara and sip with regal grace.
Benefit of use: Saffron Kahwa recipe is known for it's detoxifying properties. Perfect for cleansing your palate and to boost your digestion after a heavy meal. Rose petals and crushed almonds added to the tea, give a natural glow to your skin.
Ingredients included: Green tea leaves, Cardamom, Cloves, Cinnamon, Ginger, Almonds, Rose petals and Saffron Strands from Kashmir.
Taste notes: Taste notes are warm, nutty, spicy. It makes a cloudy brew which is a result of the natural oils from the crushed almonds – this is perfectly safe for consumption.
Serving Suggestions: Pairs well with Rice pilaf and seekh kebab. Best served hot, without milk and a hint of honey. To make an extra indulgent cup of Kahwa, add crushed pistachios to the brewed cup of tea.
Taj Mahal Tea was born in 1966 at a tea taster's chamber in Kolkata and was India's first premium tea brand. They source their teas from the gardens of Assam, Darjeeling and the Nilgiris. Their offerings include loose teas, whole leaf tea bags as well as their Gourmet Chai collection, with teas like Karipatta Delight and Mint Masala tea.
Features:-
"50 Glorious years of Excellence"
When the history of Tea is written down, 1966 will be a celebrated Chapter. For in that year, Brooke Bond Taj Mahal Tea was born, with a promise – To foster excellence in each Cup. Fifty years on, we have not forgotten that promise.
Ordinary teas usually provide either strength of just flavour. However, Only Brooke Bond Taj Mahal Tea contains the precious essence of the Finest fresh tea leaves, giving you the perfect balance of strength and flavor.
A flavor, which can only be matched by the exquisite melodies composed by the maestros who have been our ambassadors over the decades.
Rigor in Selection and Blending
The tea from every tea estate has its own taste – because of its terroir, pluck and flush. How then do we turn it all into the unique 'Taj' experience for our customers – year after year? Enter our master tasters and blenders, and their traditions, built over many years.
It takes millions of tastings and years of experience to be a taster for Taj Mahal Tea. The brew is golden-orange in colour, has a rich taste and an uplifting aroma.
So go ahead, savour the flavour of this historic blend, and enjoy the perfect taste of this priceless cup of tea and exclaim- Wah Taj!"
Named after the home where founder Radhika Chopra's father was born, No. 3 Clive Road is a luxury brand that specialises in hand-blended teas. At their atelier in New Delhi, they produce blends that evoke a sense of the past, like the Aurangzeb Blend, which harks back to Mughal Delhi with flavours of rose, jasmine and marigold. Similarly, their Jodhpur Blend contains blue cornflower petals reminiscent of the blue pigment in the walls surrounding the Mehrangarh Fort.
Features:-
FLAVOUR PROFILE: A Classic Blend from the Valley: Our Kahwa follows the perfect recipe of Kashmiri green tea, cardamom, cinnamon, rose petals and precious saffron strands.
HANDCRAFTED FOR EACH BATCH: We handcraft the finest loose leaf blends in small batches to ensure fresh teas with consistent quality.
BEAUTIFUL PACKAGING: Our 50g pouches are ready to gift in hand blocked prints, also making it a perfect gift.
SHOP LOCAL: No. 3 Clive Road is an artisanal, homegrown brand producing unique handcrafted tea blends in our tea atelier in New Delhi. We only use local, ethically sourced ingredients. Shop local, support small businesses.
SERVING INSTRUCTIONS: Kashmiri Kahwa is warming drink that helps with digestion. We recommend pairing it with delicate fennel & almond biscuits.
Kolkata's Goodwyn Tea is a producer-owned tea brand that sources tea from their century-old 6000 acre tea estates in Assam. They sell loose teas like Kashmiri Kahwa and Single Origin Green Tea as well as tea bags in chamomile and peppermint flavours, among others.
Features:-
Intro: The one tea which is enjoyed in households all over the world everyday with milk and sugar or as liquor tea and which is known as Chai to more than a billion people.
Health Benefits: Tea grown at high altitudes are packed with natural antioxidants. It lowers the risk of heart ailments. Black Tea is also known to help in the cases of Diabetes, Parkinson's Disease, is a Stress Buster, Kidney Stones and Osteoporosis.
About Goodwyn Tea:Farming, Processing and Packing the choicest of Tea at our own Tea Estates, we cherish every little detail about tea, right from our Gardens to Tea Cups. Dedicated to bringing the most authentic teas to tea lovers in the form of loose leaves and Tea Bags, people at Goodwyn ensure that their teas are 7 times fresher. And in case it matters to you, the fresher the tea is, the healthier it is!
Contents: 500 Grams of Freshly Packed and Premium Quality Assam loose tea | Shelf Life: 2 Years.
Steeping Instructions: Brew Black Tea as you like and enjoy it hot with milk and sugar or ice cold with lemon, mint and honey.
Satori is a Japanese Buddhist word that stands for an experience of inner enlightenment. Keeping to this meaning, the artisanal tea brand aims to help people take a moment away from the noise and reconnect with themselves over a cup of tea. Satori offers 7 boutique teas, including flavours like Citrus and Spice and Floral Blossom.
Features:-
Immerse yourself in this floral blossom, and allow your senses to take you on a cleansing and purifying journey
it's Not only will this cup balance your five elements
Unique flavour lock vacuum sealed pack to keep the tea fresh
taste and colour makes the perfect cup of tea to liven up your day
Unique flavour lock vacuum sealed pack to keep the tea fresh
Sancha was founded in 1981 by master tea taster Sanjay Kapur, who launched India's first gourmet tea store in Old Delhi. Today, over three decades later, they have a tea gallery in Delhi and sell 75 varieties of tea, including award winning Indian varietals. Some of their bestsellers are the Sleeping Beauty Tea, made to soothe the body at bedtime and the Lavender White Tea for rejuvenation. Their tea bags are environmentally friendly, biodegradable and use no plastic.
Features:-
PYRAMID TEA BAGS- 100% Biodegradable, No Plastic or Nylon
Made with real herbs, spices & flowers (Tea Variety Pack, Tea Assortment Box, Herbal Tea Variety)
INNER CLEANSE- 100% Caffeine Free
GREEN TEA- Superior Grade, Rich in Antioxidants
YOGA TEA- Made with real Tulsi leaves, Cinnamon & Ginger (Build Immunity)
This artisanal tea brand finds its origins in HillCart Road in Darjeeling, where founder Ashutosh Ghosh first discovered his love for teas. They pride themselves for rare tea blends like Apple Strudel, Caramel Dream and Blood Orange. Their loose tea and muslin tea bags come in sustainable packaging with hand-painted watercolour illustrations, that can be easily upcycled into household decor accessories.
Features:-
A soothing blend of tulsi which helps reduce heat in the body and rejuvenates with its healing benefits.
The refreshing taste is complemented with an aroma that is both stimulating and calming
Ingredients: Green Tea (94%), Tulsi (6%)
Package Content: 1 Carton of 14 Teabags
Item Form: Tea Bags
HIMHERBS
Himherbs operates from the scenic village of Raja Ke Bagh in Kangra, which is surrounded by the Dhauladhar Range. The focus on blending rare combinations of mountain flowers and herbs, with an underlying base of Kangra green tea. Their Himalayan Amrit Kangra Herbal Tea brings together the holistic goodness of Ayurveda and is even endorsed by the Indian Army, according to their website.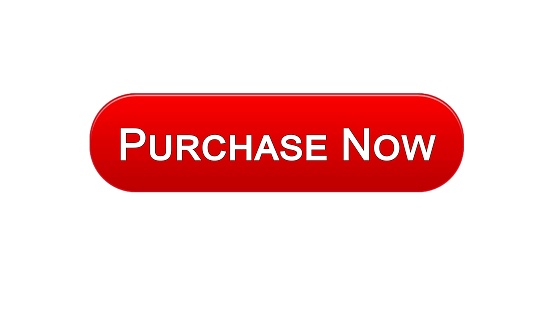 Features:-
Every cup of Himalayan Amrit Kangra Herbal Tea packs in benefits galore.
Besides the aromatic flavour, its properties work almost like a magical elixir, imparting total physical and mental fitness and vitality.
Its 20 constituent herbs work on many layers, slowly impacting the bodily functions and ensuring they function at their optimum best.
The Power Of 20 with GREEN TEA
1. Gulab Ka Phool or Rose damascena: It is the ingredient from which the tea derives its name.
It is a mild astringent, aperient, carminative and a refrigerent cardiac tonic.
Its mild natural flavour is used to mask the taste of many bitter and pungent herbs.
Rose damascene has mild laxative properties and is most often used for taking care of sore throats, enlarged tonsils.
Its cooling effect t is very effective in providing relief from uterine haemorrhages.
2. Bark of the Arjun tree or Terminalia arjuna: Found primarily in India, the use of this herb was first discovered by ancient Indian physician Vagabhatta.
The preparations made from the bark of this tree are known to have a stimulant effect on the heart.
It is widely used in Indian medicines to treat conditions of the heart like cardiac failure and dropsy.
It is also useful in removing stones from urinary system, besides helping in stopping bleeding.
The word 'Cha' means tea in Chinese and a host of other languages, while the word 'Do' means path or way in Japanese. Together, they make Chado- the way of tea. Chado Tea India offers over 100 varieties of loose leaf teas, including the Nilgiri Smokey Green Tea, Blue Pea Flower Tea and Lavender Earl Grey.
Features:-
Macha
japanese matcha
green tea
powder green tea
antioxidants
Powdered tea used in Japan's formal tea ceremony. Top-grade Matcha is abright shade of green.
As a rule, the lighter green varieties are sweeter and thedarker ones, more astringent.
Matcha completely dissolves in the water whenwell mixed and thus the leaf is consumed in its entirety, providing morenutrients.
Matcha is also a popular ingredient in savory dishes, desserts, icecreams and chai.
Must Read:-
JugMug Thela is a New Delhi-based gourmet food and beverage brand, with a focus on healthy food without any chemicals, colour or artificial flavours. They offer a range of chai masalas, each suited for a specific kind of tea, as well as fine teas in flavours like Chamomile and Vanilla. With a strong commitment to environmental sustainability, they source their ingredients directly from farmers and social enterprises and use biodegradable packaging.
Features:-
Jugmug thela presents bhor artisan chai masala in a bottle of 75 grams.
The package contents include chai masala powder in a glass bottle with cork.
Ingredients contain fennel, cassia bark, ginger, cardamom, licorice, nutmeg.
Store in cool and dry place away from direct sunlight.
Based in Mumbai, Dancing Leaf's collection of 50 global teas boasts of rare, flavoured and traditional teas. Their teas are sourced locally from Assam, Nilgiri and Darjeeling, as well as internationally from China, Taiwan and Japan. Along with the white, black and green teas, they also have exotic concoctions like the Rooibos Cinnamon Infusion, which is packed with antioxidants and is caffeine-free.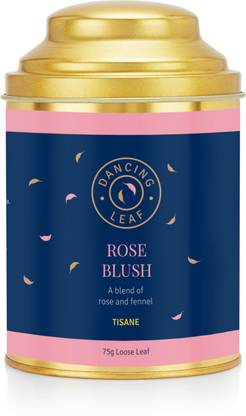 Features:-
A sweet and calming floral harmony created by infusing delicate green tea with aromatic Rose petals and sweet licorice for those dreamy evenings.
Feel rejuvenated from your first sip of this fragrant and heady blend of nature in a cup.
Tea Treasure is a young brand looking to change the way tea is perceived, supplied and savoured in the Indian markets. Their organic herbs are sourced from various countries without any middle-men or third parties, so you can know exactly where your tea is coming from.
Features:-
HEALTH GAIN FACTOR: Chamomile has been used for centuries as a relaxing and soothing herb blended with Lemongrass and Gotu Kola, which have been used traditionally to support the nervous system. We finish this unique formula with aromatic Lavender traditionally used to balance your mood and nurture creativity.
FEEL GOOD FACTOR: Sit back and relax with enchanting aroma of a cup of Sweet Dream tea to drift away the stress of the entire day with this soothing blend of relaxing herbs and discover a soothing, natural way to find calm.
QUALITY FACTOR: Tea Treasure recognize the wisdom of ancient herbs and use only the finest chamomile, lavender, lemongrass, gotukola in our tea. Enjoy a warm soothing cup before bed…Sweet dreams. NO flavours added.
Must Read:-
Founded in 1882, The Dharmsala Tea Company currently consists of sixth-generation tea planters committed to preserving the tradition of sharing single-origin Kangra tea with the rest of the world. The teas are created to transport people to the peace and tranquility of Dharmsala. They offer a wide range of ayurvedic, herbal and caffeine-free teas, along with floral and fruit blends.
Features:-
TASTE – Dharmsala Tea Company's Himalayan saffron and green tea is one of the best green teas produced in India. It is Strong and unique and has an invigorating effect on the senses. This organic green tea and quality saffron will refresh you. It's bold, crisp and delicious, lending a sweet, uplifting note to each sip. Made with 100% natural ingredients.
INGREDIENTS – Our Himalayan Saffron Green Tea is infused with Saffron strands and Loose Leaf Green Tea leaves.
FRESHLY PACKED – Our Green tea leaves are hand plucked by tea pluckers who are experts at hand-selecting the freshest tea leaves for their texture and their purity. Our tea is freshly packed within 1 day of plucking, so that you can experience the rich flavor & unique aroma of our tea
TIME of CONSUMPTION – Unwind with the calming qualities of our Saffron green tea in mid-morning.
HEALTH BENEFITS – Enjoy the rich blend of Saffron with its greatness in boosting the immunity, stimulating circulation, It has zero side effects.
Amaara Herbs began its journey of infusing natural herbs in qualitea teas in 2017 and have been highlighting the energizing properties of herbal teas ever since. They view tea as a natural and healthy beverage that contributes to a better lifestyle. Their herb brews include the Metabolic Tea, which contains lemongrass, fennel and husk and the Ginseng or Ashwagandha Herb Tea, known to boost energy.
Features:-
Caffeine Free : Metabolic tea is caffeine free slimming tea. Husk, fennel and lemongrass when blended together may help steady and healthy digestion.
Increases Digestion : This caffeine free tea helps in healthy and timely digestion which facilities weight loss, making it a potentially good option for people who endure weight loss strategies.
Powerful Antioxidants: Metabolic is believed to be a great source of antioxidants & amino acids.
Powerful Blend : A blend of all herbs and no tea is a win-win for people aspiring for weight loss. A caffeine free tea to increase digestion and facilitate weight loss.
Energy Booster: Increase muscle energy and boost mental agility with an invigorating cup of metabolic energy tea; Storage Instructions: Store tea in a cool and dry place
Benefits of Drinking Tea with Milk
Tea is one of the most popular beverages in the world, and drinking it is thought to provide various health benefits.
In Great Britain and some other parts of the world, tea is commonly consumed with milk.
However, it's unclear whether adding milk to tea provides additional benefits — or instead interferes with the activity of tea compounds in your body.
Both tea and milk provide benefits
While several kinds of tea may provide health benefits, green and black teas are the most researched.
Both are made from the leaves of the Camellia sinensis plant but undergo different processing methods.
Green and black teas are rich in plant compounds called flavonoids. These compounds act as antioxidants to help fight underlying cell damage caused by reactive molecules known as free radicals. High levels of free radicals contribute to heart disease, cancer, and other issues .
Specifically, green teas are rich in flavonoids called catechins, while black teas have high amounts of theaflavins .
Due to these compounds, drinking green and black tea has been associated with lower blood pressure, anticancer effects, and reduced cholesterol levels in both animal and human studies.
On the other hand, milk is rich in nutrients, such as protein, calcium, and potassium, that are vital for optimal growth, body composition, and bone health .
SUMMARY

Teas, especially green and black varieties, contain antioxidant compounds that may boost heart health and exert anticancer effects. Meanwhile, milk is rich in beneficial nutrients that contribute to growth and bone health.
Here are the top 10 health benefits of tea
1. Tea contains antioxidants.
Antioxidants work to prevent the body's version of rust and thus help to keep us young and protect us from damage from pollution. Load up on antioxidants with a white tea, which is less processed than black or green tea so it retains more beneficial antioxidants.
2. Tea has less caffeine than coffee.
Herbal blends have no caffeine, while traditional teas have less than 50% of what typically is found in coffee. That means you can consume it without those pesky effects on your nervous system. If you're trying to switch from coffee to tea, try a chicory root tea like Teeccino, which has a mouth feel and flavor similar to coffee. Chicory root is also known to help reduce stress and is a prebiotic so may be helpful to your gut.
Bonus: this tea will give you a kick of energy without the caffeine.
3. Tea may reduce your risk of heart attack and stroke
"There's a lot of literature out there on tea and heart health," said Anna Ardine, clinical nutrition manager at Magee-Womens Hospital of the University of Pittsburgh Medical Center. "This is a health effect for which there is the strongest evidence."
In fact, a study published in 2016 that combined data from a host of earlier reports found a nearly 20% reduction in the risk of heart attack and a 35% reduced risk of stroke among those who drank one to three cups of green tea a day. Those who drank four or more cups of green tea daily had a 32% reduction in the risk of having a heart attack and lower levels of LDL cholesterol. Four cups of green tea may keep you running to the bathroom, but you can get the same benefit from drinking one cup of matcha tea, which is made from ground green tea leaves and is said to be the nutritional equivalent of 10 cups of regular green tea.
4. Tea may help with weight loss
Research on this isn't as strong, studies have shown an effect have depended on consumption of large amounts of tea, often in pill form.
5. Tea may help protect your bones
Data from recent animal studies has shown that green tea may prevent bone loss. Moringa, a plant that's native to South Asia, has been known for its medicinal properties and is now quickly becoming a mainstream superfood. With more calcium than milk, as well as iron, vitamin A and K, moringa tea is a great addition to help keep those bones strong.
6. Tea may keep your smile bright
Japanese researchers have found that tea can decrease tooth loss. It changes the pH in your mouth when you drink it and that may be what prevents cavities. Beyond that, tea, unlike many other beverages does not appear to erode tooth enamel.
7. Tea may boost the immune system
Studies have shown tea can tune up immune cells so they reach their targets quicker. Holy basil or tulsi tea has been used by Ayurvedic practitioners for centuries to help keep the immune system strong after injuries or illnesses thanks to its antibacterial, anti-fungal and anti-inflammatory properties.
8. Tea may help battle cancer
Studies on this are currently mixed, which means more research is needed. But, in the meantime, if you've got a strong family history of cancer and you want to do anything you can, you might increase your tea consumption.
Must Read:-
9. Herbal tea may soothe the digestive system
Herbal teas, in particular chamomile, can be good for people with irritable bowel syndrome because it is an antispasmodic. And ginger teas can calm nausea. Get a dose of both with a ginger chamomile tea.
10. Tea — unadulterated, that is — is calorie free
It's a great no-calorie alternative to water. It provides so many options for flavor and versatility. You can have it hot or cold. And you don't have to put anything in it, though you might want to add a cinnamon stick or some ginger. That means you're able to hydrate with something other than water alone.
Get yourself a cannister of Teabloom's fruit and green tea variety packs and you'll never get bored — or miss the sugar. With all-natural flavors like pineapple, acai berry, strawberry and litchi, you can easily keep your palate pleased.
The Bottom Line
Chai tea is a fragrant, spicy tea that may help boost heart health, reduce blood sugar levels, aid digestion and help with weight loss.
Although most of these health benefits are backed by science, it's worth noting that they are generally linked to the ingredients used in chai tea rather than chai tea itself.
Nevertheless, you probably don't have much to lose by giving chai tea a try.
Just note that you'll get the most health benefits from your tea by opting for a minimally sweetened version.
My dad is a complete chai person, and need his morning and afternoon cup of tea. His favorite is Masala Chai with a blend of whole spices and lots of ginger. It is a perfect way to kickstart the day right. What is your preferred beverage to start the day?
In case you have any questions about Various kinds of Tea brands and how to make them, feel free to write to us. For any query comment below. Happy Shopping! 🙂
Enjoyed reading this article? To receive more articles like this, Subscribe us.
Editor's Recommendation:-
For purchasing best and reviewed products visit our website- "Ripplenfortunate"